Russel Brothers Limited OWEN SOUND, ONTARIO Steelcraft Boat Builders
YFU 177
Transport Canada List 2002: Steel tug YFU 177 [C.819670] built in 1955. Registered at Charlottetown 1998/09/29. Built by Russel-Hipwell Engine Co., Owen Sound, Ont. Owned by Indian Head Tug Boat Ltd., Port Hastings, N.S. GAO Notes: Appears to be a first registry for an older vessel. Transport Canada List 2003: Owned by Indian Head Tug Boat Ltd., Port Hastings, N.S.
Mac Mackay Photo Collection - YFU 117 - Halifax, NS - Sept. 21, 1994.
Mac Mackay notes (2006): "YFU 117 is an exact sister of the vessel BIG STEEL shown elsewhere in the Russel site. BIG STEEL had a new wheelhouse fitted, but orginally it was just like the YFU 117...Since then she has been registered, and Transport Canada says she was built in 1955 by Russel - Hipwell."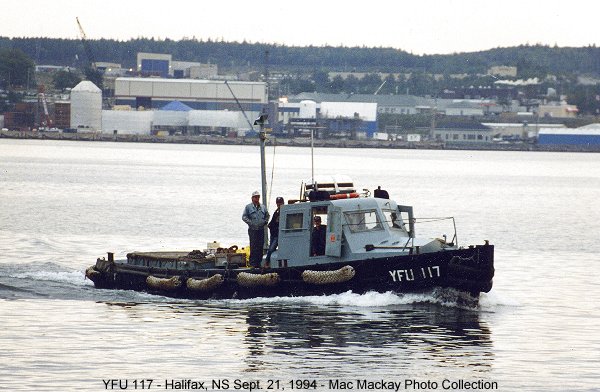 YFU 117 Port Hawksbury, Nova Scotia, May 2017. Photo by Pete Spencer.
Click to enlarge to 2048 pixels.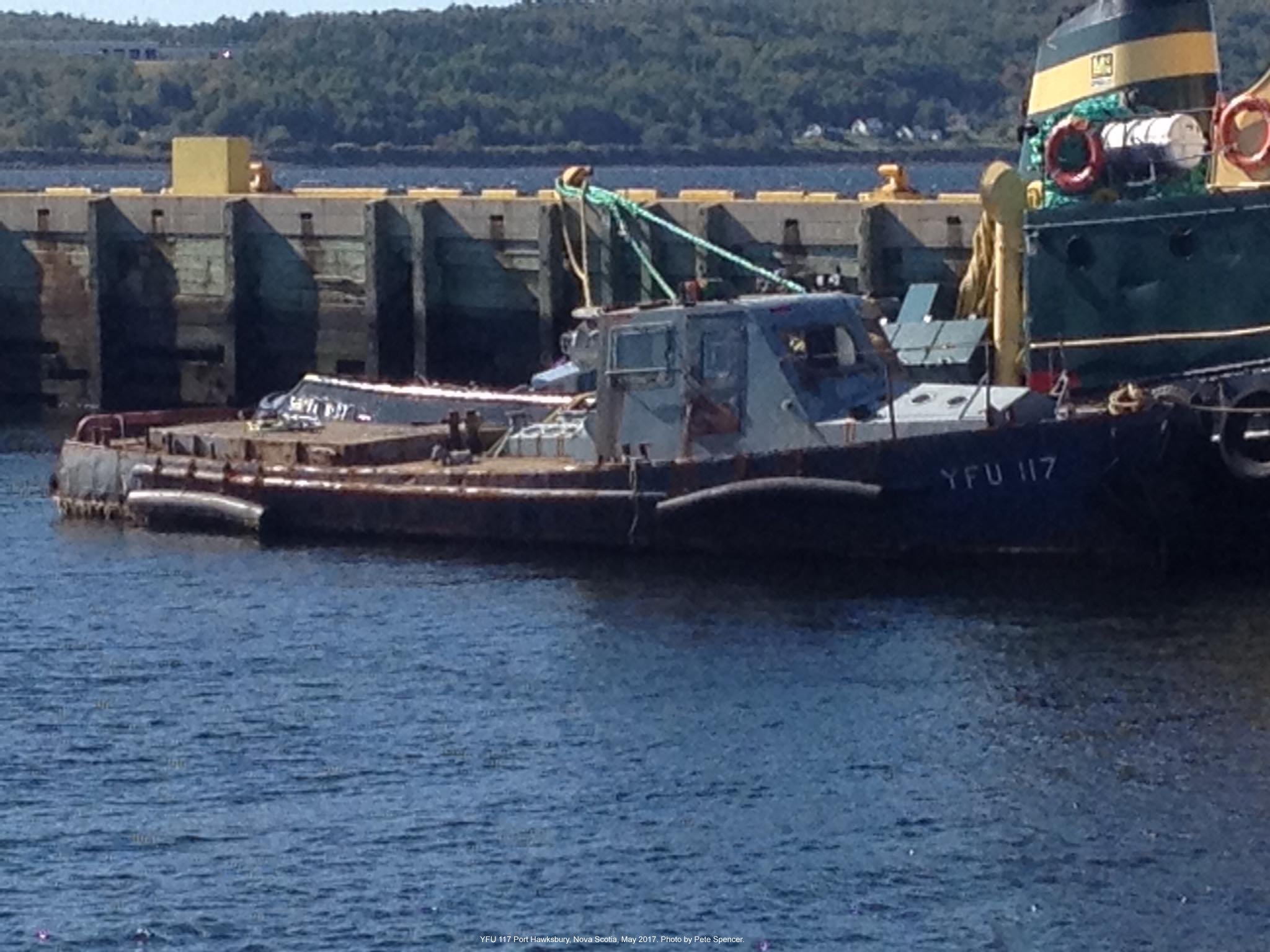 From Mac Mackay's excellent TUGFAX blog about Halifax vessels APRIL 15, 2010
source: http://tugfaxblogspotcom.blogspot.ca/2010/04/big-steel.html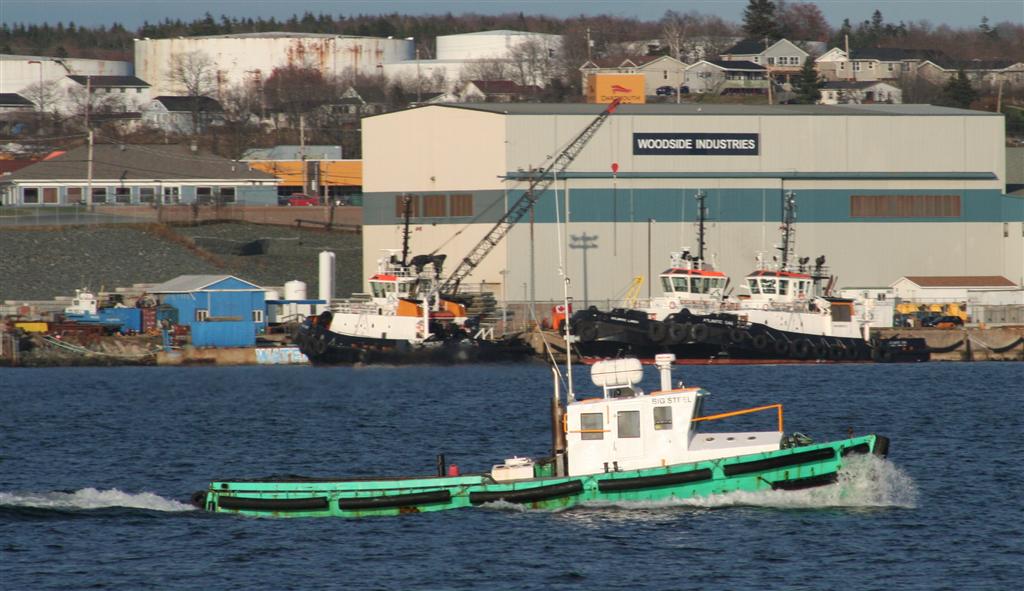 Big Steel and YFU 117 Dominion Diving's Big Steel steams down harbour this evening on her way to pier 33. In the background is Atlantic Towing's Woodside base, with Atlantic Larch, Atlantic Oak and Atlantic Spruce tied up for the evening. Big Steel is a multipurpose vessel, used as a tug, diving tender, lineboat and general utility vessel. As a tug she often handles water and supply barges for tankers berthed at Imperial Oil. Built for the RCN as YFU 116 / YMU 116 she was built for this role (the YU designation means Yard Utility vessel) She was one of two vessels of this type - the other was YFU 117 / YMU 117.

They were built by the famed Russel Bros of Owen Sound, ON in 1955, and worked in Halifax or Sydney (Point Edward) or Shelburne as needed. Once acquired by Dominion Diving in the 1980s, she was modified, then in 1992 her wheelhouse was rebuilt. Sister tug YFU 117 (photo taken 1994) is now owned by Indian Head Towing Ltd of Troy, NS.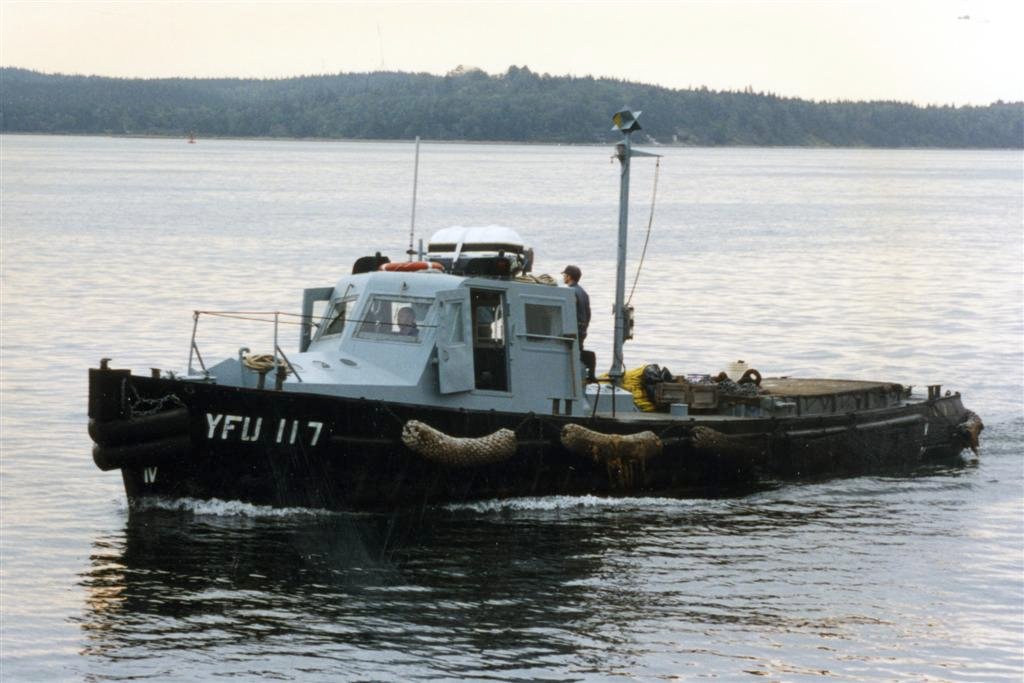 For more Russel exhibits visit Owen Sound Marine & Rail Museum 1165 1st Ave West, Owen Sound, ON N4K 4K8
(519) 371-3333

http://marinerail.com