The Life of the Rapide des Coeurs
on the St-Maurice River
Notes by Yves Cloutier, photos from Rejean Boisvert
The Rapide des Coeurs with it's first cabin in 1948. The Coucoucache is behind, both tugs were converted and remotorised at the same time in 1952 and in the late 70's.
CLICK TO ENLARGE PHOTOS: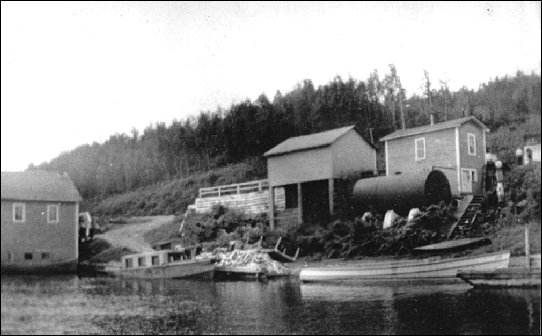 From the Archives of the CN...
1952, after a new cabin, engine (4 cylinder Cummins) and transmission were installed by my father Roger Cloutier.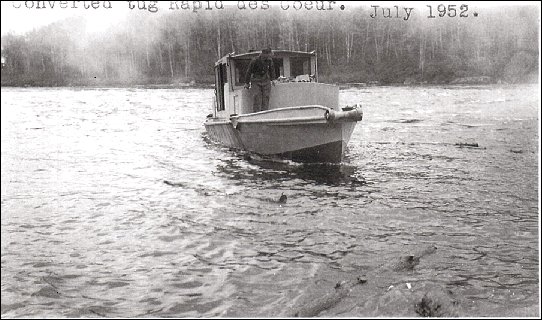 Last picture, the Rapide des Coeurs with new windows, and a noisy but compact Cummins V8. Seen here cleaning the River at Shawinigan. When the V8 was installed, the boat got the nickname "Le ravageur du St-Maurice". The V8 Sound was very different from the 6 of all the other boats in service on the Rapide-Blanc Reservoir. Rapide des Coeurs was a bit shorter and less stable than the other boats based at Rapide-Blanc. She spent 44 years on the reservoir. After being remotorised the boat was often moved where it's services were needed and was used at Grande Piles and Shawinigan.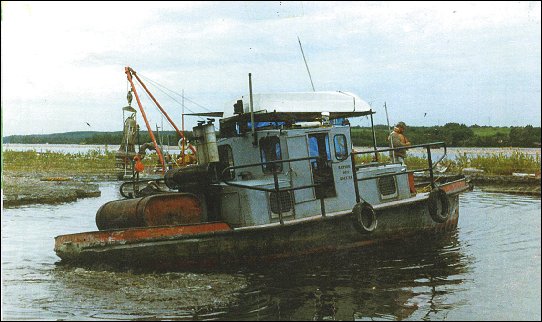 Rapide des Coeurs last moment on the St-Maurice on Oct 21, 1998 after 64 years of service on the River. I think the STMRD had it's money's worth with this one and the Coucoucache. Still pulling itself on the flatbed truck . Destination Québec the new and current owner, Le Groupe Océan. Notice the hull...no more logs to keep it clean!