Russel Brothers Limited OWEN SOUND, ONTARIO Steelcraft Boat Builders
Mannville
- Particulars Of Canadian War Vessels Building & Projected by Naval Service Headquarters (D. N. C. Dept.) 1943 - 1945: Mannville [CN840].
Photo courtesy of Mac Mackay.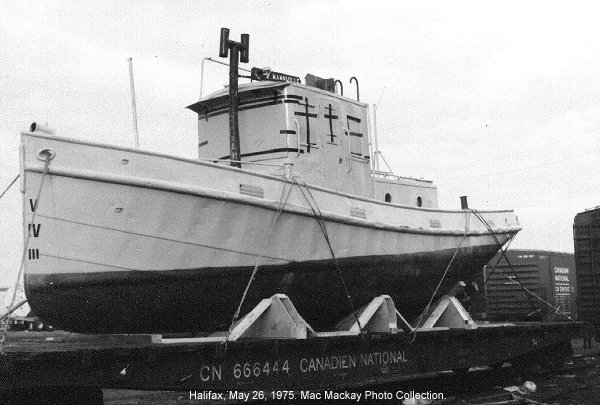 Feb. 28, 2008: from David Freeman's book Canadian Warship Names page 78.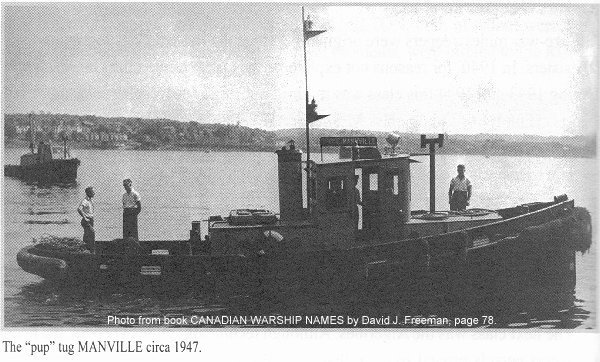 From Mac Mackay's excellent TUGFAX blog about Halifax vessels THURSDAY, APRIL 18, 2013
source: http://tugfaxblogspotcom.blogspot.ca/2013/04/ville-tugs-keep-on-trucking.html

Ville tugs keep on trucking These little work horses do a variety of jobs in the HMC Dockyard and are quite adequate despite their modest size and horsepower. The original Villes were built 1942-45 and retired when the new Villes were built in 1974.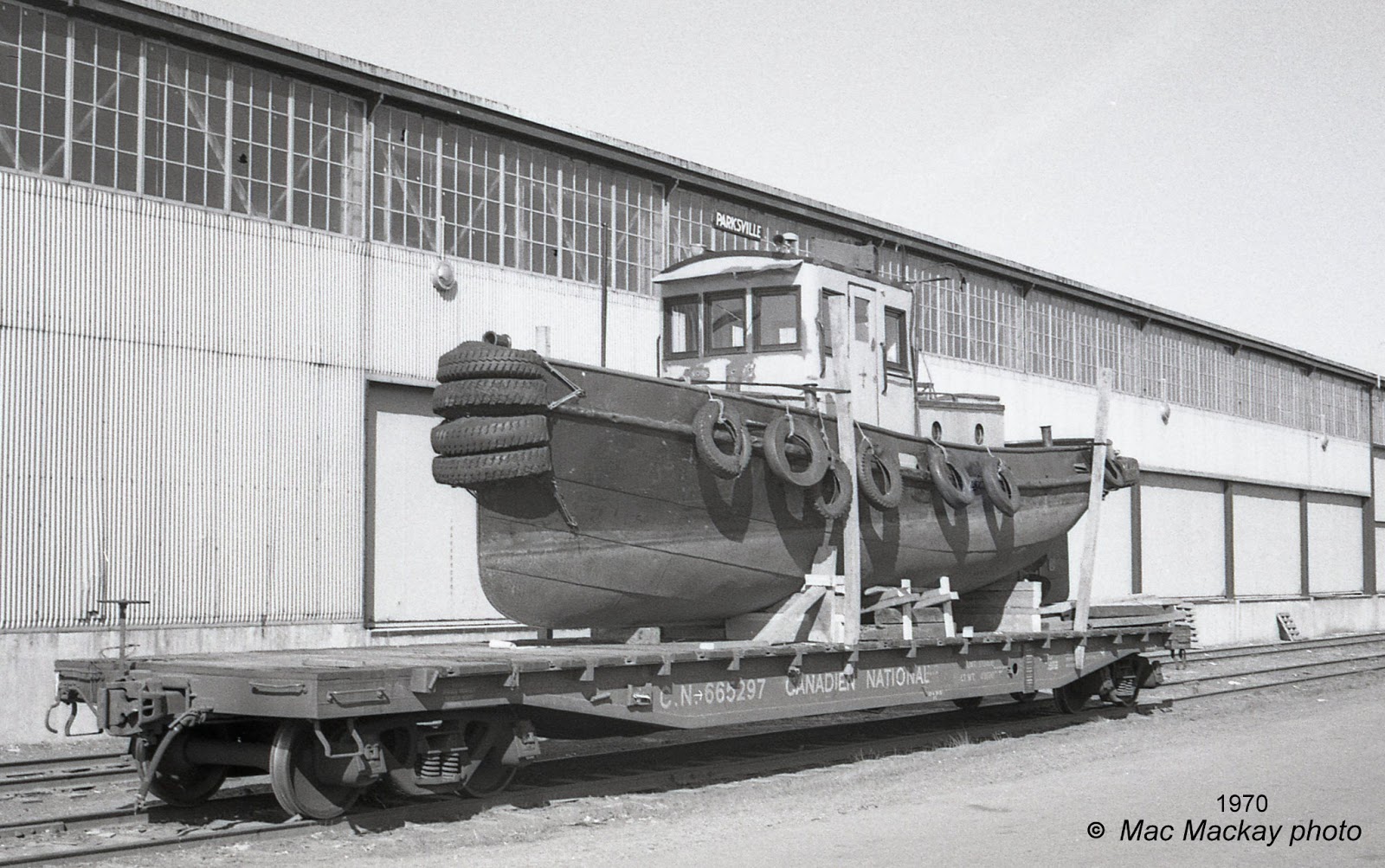 Parksville ready to be sent out for refit in 1971. The first generation Villes were built inland by Russel Brothers in Owen Sound, ON, and shipped all over Canada by rail.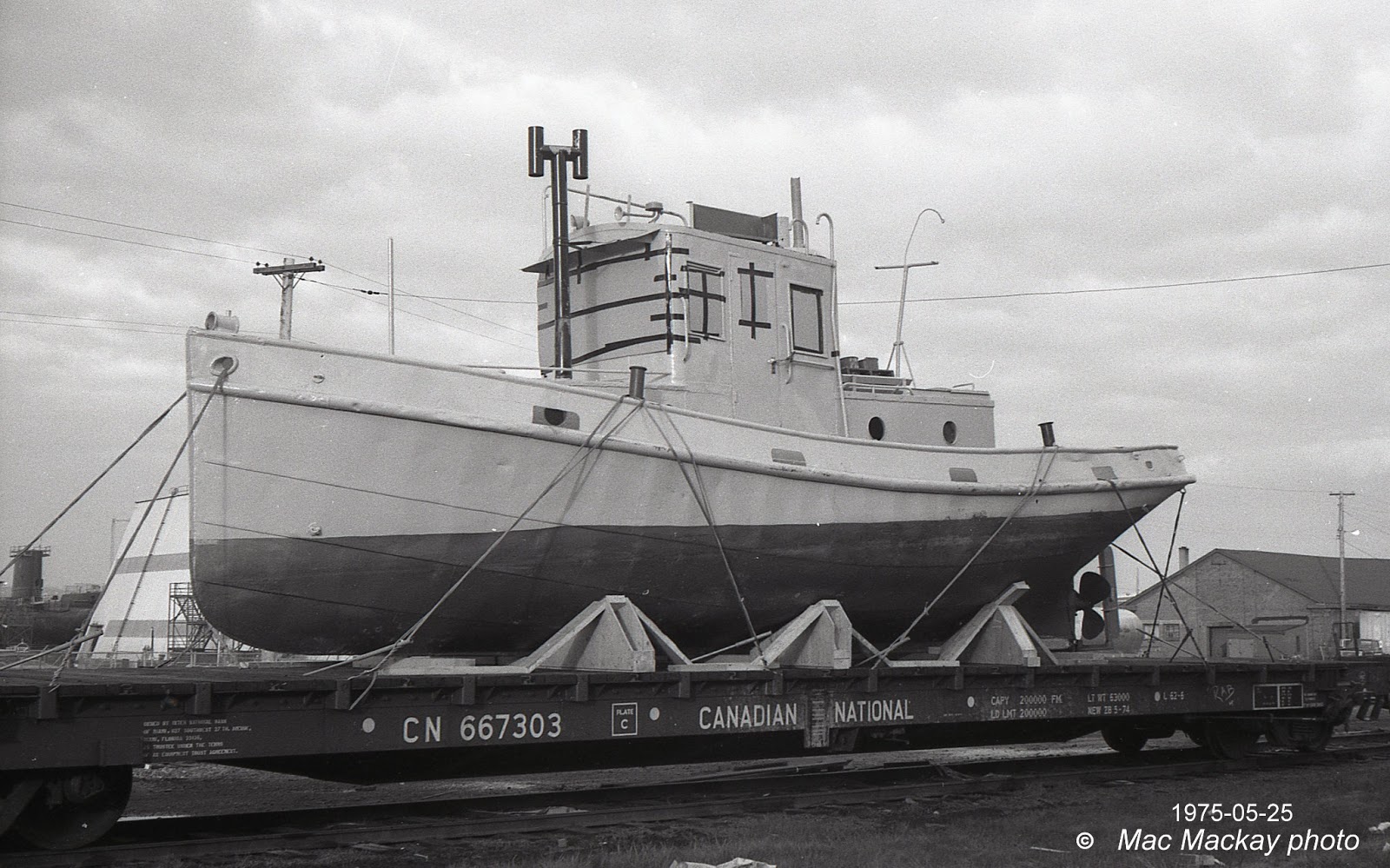 When retired from Dockyard service the Villes were sold for civilian use or transferred to other duties, such as the 1976 summer Olympics in Montreal and the Portsmouth Olympic Harbour in Kingston, ON. Mannville got a fresh coat of paint before leaving Halifax for the last time.
For more Russel exhibits visit Owen Sound Marine & Rail Museum 1165 1st Ave West, Owen Sound, ON N4K 4K8
(519) 371-3333

http://marinerail.com